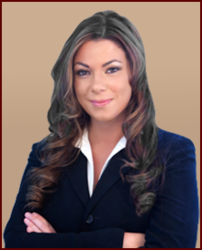 If you are looking for a real estate professional who is ready to work for You, you have come to the right place!
Newmarket, Ontario (PRWEB) June 09, 2011
Homebuyers and sellers in the Toronto, Aurora and Newmarket area can now access a new online real estate resource, http://www.BreeHoney.com. Recently launched by up-and-coming local real estate professional Bree Honey, the website serves as an entry point to the region's various niche markets.
As an Aurora, Ontario real estate agent who also serves other communities such as Newmarket, Richmond Hill, Toronto, and other nearby areas in Ontario, Honey has an in-depth knowledge of the region's real estate markets. She shares some of this knowledge in her new website, which features various customizable and searchable databases of commercial and residential properties for sale and for lease, as well as extensive information on the region's communities, guides on home-buying and selling, and a selection of useful tools and resources.
"Having the right information is crucial in the sale or purchase of real estate, whether it's Toronto luxury homes or commercial property," says Honey. "And these days it's also important for the information you need to be easily accessible—these are the needs I hope to meet through my new website."
BreeHoney.com is easy to navigate and features a clean layout that is at once elegant and functional. Designed for ease of usage and to help facilitate the home-buying and selling process, it functions as a one-stop resource for everyone from first-time homebuyers and sellers of Newmarket, Ontario real estate to seasoned investors. Newcomers to the Greater Toronto Area (GTA) will also find helpful community and real estate information in the website's "Client Tools" section.
Honey has a background in event and wedding design, which has helped develop her eye for detail and armed her with the ability to find out-of-the-box solutions for challenging problems. She also has extensive personal experience in real estate investment.
For more information on the region, its housing options, and Honey's services, visit BreeHoney.com.
###