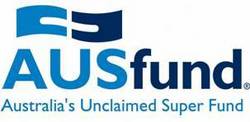 AUSfund has always been a progressive organisation focusing on online advertising and resources but the launch of this viral game has to be a first for the superannuation industry. We hope that this innovative approach will engage audiences that may have missed AUSfund's messages in the past and anticipate a very successful campaign
(PRWEB) October 20, 2008
AUSfund has launched a new online game today that aims to raise awareness of the lost super problem using a new character, Supermutt.
Gamers can log on to lostsuperaustralia.com, and become a canine super sleuth, digging up lost super whilst chasing cats, avoiding wombats and finding relief via regular pit stops at fire hydrants. The more lost super dug up, the higher the score, with top 10 scores available live on the website.
"AUSfund has always been a progressive organisation focusing on online advertising and resources but the launch of this viral game has to be a first for the superannuation industry. We hope that this innovative approach will engage audiences that may have missed AUSfund's messages in the past and anticipate a very successful campaign," Duncan Buckley, Director, Click Online Marketing.
Whilst AUSfund regularly runs many different media and advertising campaigns, the fund is always looking for new avenues to engage members and the general public. This latest campaign was designed to specifically target those who are regular users of the internet at home or at work in the hope that it will provide some amusement and encouragement for visitors to search for their lost super.
AUSfund has a dedicated group of member relocation services including address matching, cross fund matching, ATO matching and other online services.
For more information contact:
Warren Fawcett, Manager, AUSfund
Tel: (03) 9657 4348
Email: wfawcett @ ausfund.net.au
Web: http://www.unclaimedsuper.com.au or http://www.lostsuperaustralia.com
# # #