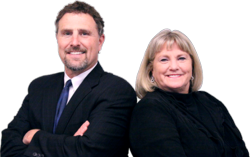 AUSTIN, TEXAS (PRWEB) January 08, 2013
Paul Colley Jr., one of the principal attorneys at Colley & Colley, LLP, delivered a speech to the National Association of Attorney-Mediators earlier this winter.
Colley, an Austin car accident attorney, spoke to attorneys and mediators from around the United States on the importance of the opening session in mediations. During the session, he led a discussion and open forum for conference attendees.
The National Association of Attorney-Mediators is a nonprofit trade organization with more than 400 members who must meet its qualifications and ethical standards. The organization's qualifications and ethical standards meet or exceed state or federal requirements for mediators.
The National Association of Attorney-Mediators uses forums like the one where Colley led a session to help its members discuss the profession and grow as professional mediators.
"It's a great honor to be able to speak at conferences like these," Colley said. "As a profession, attorneys learn best by interacting with one another, and I'm proud to be able to help facilitate those interactions. The session I led produced a great discussion and I think we all learned from the conversations we had during the session."
To learn more about Colley & Colley, LLP, click here.
About Colley & Colley, LLP
Colley & Colley, LLP is a personal injury law firm in Austin, Texas. Its principal attorneys, Paul Colley Jr. and Susan J. Colley, have more than 50 years of combined experience in personal injury law and in that time have collected more than $50 million on behalf of their clients. Paul Colley Jr. is a board certified personal injury trial attorney and has been named a Super Lawyer in the field of personal injury and malpractice litigation since 2003. Susan J. Colley has devoted her career to helping victims of personal injury accidents.
###