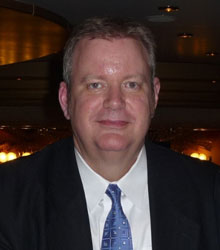 There are many things we as a society can do to stop impaired driving. One of the best ways to deter drunk driving is to hold drunk drivers responsible for the accidents they cause.
Austin, TX (PRWEB) May 25, 2013
Lawmakers should give careful consideration to a new recommendation from the National Transportation Safety Board (NTSB) to lower the blood alcohol content (BAC) threshold to 0.05 percent for drunk driving charges, Austin car accident attorney Don R. Cotton said today.
"Saving lives by reducing the number of people who drive drunk on our roads in Texas is of the utmost importance," said Cotton, a lawyer with The Bob Richardson Law Firm, a personal injury firm with offices in Austin and Waco. "Lawmakers owe it to law-abiding citizens to explore any and all options to reduce the number of drunk drivers and the deadly accidents they cause."
The recommendation to reduce the BAC threshold from 0.08 percent to 0.05 percent came in a May 14 NTSB safety report, "Reaching Zero: Actions to Eliminate Alcohol-Impaired Driving." The report estimates that dropping the BAC threshold could save 500 to 800 lives each year by cutting down on drunk driving accidents. In 2011, 9,878 people died in drunk driving accidents in the United States.
"The statistics are compelling and show why we must consider all options that could prevent drunk driving accidents, which of course begins with making sure impaired drivers don't get behind the wheel in the first place," Cotton said. "We know that drinking alcohol impairs drivers. Findings in the NTSB report show that a BAC level of even 0.01 percent is associated with impaired driving, and a 0.05 percent BAC is associated with significant impairment."
According to the NTSB report, most nations in the European Union have already reduced their BAC thresholds to 0.05 percent, and a study found that the change reduced traffic fatalities in several European countries by 8 to 12 percent among drivers aged 18 to 49.
The lower drunk driving BAC threshold is one of several NTSB recommendations aimed at working toward the goal of "reaching zero alcohol-impaired driving crashes, injuries and fatalities." Other recommendations include increased enforcement and stronger laws, accelerated development of in-vehicle alcohol detection technologies and innovative adjudication programs such as special driving while intoxicated courts to address repeat drunk driving offenders.
The NTSB safety report stated, "Since 1995, although the annual number of fatalities has declined, nearly one in three of all highway deaths still involves an alcohol-impaired driver. The cause of these deaths is well understood and preventable, yet even the most concerted efforts have not kept thousands of lives from being lost each year. If traditional methods are no longer reducing the problem, new — and possibly challenging — initiatives must be considered."
"There are many things we as a society can do to stop impaired driving," Cotton said. "One of the best ways to deter drunk driving is to hold drunk drivers responsible for the accidents they cause. Victims of DUI accidents could be entitled to compensation for their injuries regardless of the impaired driver's BAC, so long as the at-fault driver was negligent in causing the crash."
Cotton urged victims of car accidents caused by impaired drivers to seek help from a qualified accident attorney such as those at The Bob Richardson Law Firm. "Our firm has the knowledge and expertise to stand up for those hurt by drunk drivers and get them the compensation they need and deserve," he said.
About The Bob Richardson Law Firm
The Bob Richardson Law Firm is a highly respected Texas law firm that assists clients with personal injury lawsuits as well as with veteran's benefits claims and claims for Social Security disability benefits. Our experienced attorneys handle cases involving car accidents, motorcycle accidents, truck accidents, construction accidents, workplace accidents and slip-and-fall accidents, as well as claims for VA disability compensation, SSDI benefits and SSI benefits. The firm features offices in Austin and Waco and assists clients throughout Round Rock, Georgetown, Killeen, Temple, Cedar Park, Lakeway, Taylor, Belton and the surrounding Texas communities. The firm's principal office is located at 812 San Antonio St., Suite 300, Austin, TX 78701 (local phone (512) 472-5100). To learn more about The Bob Richardson Law Firm, call (800) 880-5100 or fill out the firm's online contact form.