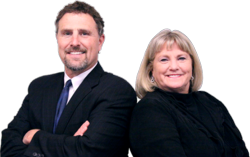 AUSTIN, TEXAS (PRWEB) February 05, 2013
Paul Colley Jr. of Colley & Colley, LLP recently settled a case involving the death of a 28-year-old woman who passed away after surgery, leaving behind a young daughter.
Court documents for the case, cause number B 182,128 in Jefferson County, Texas, allege that the physician transected the deceased's right internal iliac artery during a routine back surgery because he was under the influence of narcotics at the time of the surgery.
The surgeon had been previously reprimanded, sanctioned and restricted by the Texas Medical Board and had been sued 10 times in medical malpractice cases between 1988 and 1993, according to court documents. His suspension required that he submit to random testing for drugs and alcohol.
The Austin personal injury attorney also sued the hospital, the referring doctor and the anesthesiologist. According to court documents, the hospital was sued because the staff failed to maintain an appropriate standard of care by permitting a physician whom they knew to be incompetent and unqualified to perform surgery on the patient.
Court documents say the anesthesiologist was sued for failure to take appropriate steps to maintain the plaintiff's blood volume and failure to render reasonable medical care under the circumstances. The referring doctor was sued for failing to refer the deceased to a competent surgeon, constituting negligence, gross negligence and/or malice.
"So many different people failed this woman, and she died because of it," Colley said. "She shouldn't have been referred to a surgeon with a history of malpractice. The surgeon shouldn't have been operating. The hospital shouldn't have let that surgeon operate, and the doctors around the surgeon should have prevented him from operating. This case is a tragedy."
To learn more about Paul Colley Jr., please click here or call 512-394-4280 to schedule a free consultation.
About Colley & Colley, LLP
Colley & Colley, LLP is a personal injury law firm in Austin, Texas. Its principal attorneys, Paul Colley Jr. and Susan J. Colley, have more than 50 years of combined experience in personal injury law and in that time have collected more than $50 million on behalf of their clients. Paul Colley Jr. is a board certified personal injury trial attorney and has been named a Super Lawyer in the field of personal injury and malpractice litigation since 2003. Susan J. Colley has devoted her career to helping victims of personal injury accidents.
###