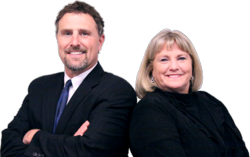 Austin, TX (PRWEB) May 01, 2013
Paul Colley Jr. of Colley & Colley, LLP has settled a case for a student involved in an auto-pedestrian accident case with an SUV.
The claim, number 948-0315, which would have been in Travis County District Court, was settled with the drivers' insurance company for policy limits.
While crossing the street on her way to class, the plaintiff was struck by the SUV, which allegedly failed to yield right-of-way to pedestrians, according to court documents. The accident caused the victim to be thrown onto the hood of the SUV and then onto the pavement. She had to be transported by Emergency Medical Services to a local hospital for emergency treatment of her injuries.
"Helping clients like this college student is why I decided to become a personal injury attorney in the first place," Colley said. "She was walking to class when she got stuck by an SUV, which caused her to have to go to the hospital, to pain care physicians and to a chiropractor. She didn't deserve to be hurt, and she sure didn't deserve to have to pay for the medical bills from the accident. This recovery will help her pay her medical bills."
To learn more about the Austin car accident attorneys at Colley & Colley, LLP, click here.
About Colley & Colley, LLP
Colley & Colley, LLP is a personal injury law firm in Austin, Texas. Its principal attorneys, Paul Colley Jr. and Susan J. Colley, have more than 50 years of combined experience in personal injury law and in that time have collected more than $50 million on behalf of their clients. Paul Colley Jr. is a board certified personal injury trial attorney and has been named a Super Lawyer in the field of personal injury and malpractice litigation since 2003. Susan J. Colley has devoted her career to helping victims of personal injury accidents.