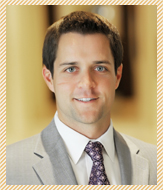 AUSTIN, TEXAS (PRWEB) April 11, 2013
Justin McMinn, an Austin personal injury attorney at the McMinn Law Firm, has been named to Super Lawyers' 2013 Rising Stars list.
To be included in the Rising Stars list, an attorney must either be under the age of 40 or have been in practice for 10 or fewer years. No more than 2.5 percent of the attorneys in Texas are given this honor each year.
Attorneys are nominated by their peers — other attorneys who have seen them in action, either in the courtroom, as co-counsel or as opposing counsel. They are then evaluated by a research team of attorneys who review their credentials and assign points to them based on Super Lawyers' selection criteria. Attorneys with the highest points are named to the Rising Stars list.
"My inclusion in this list feels good," McMinn said. "I'm passionate about seeking justice for personal injury victims, and it's nice to be recognized for my personal injury work. Last year, we recovered $4 million in damages for our clients. I look forward to being able to help even more clients this year."
To learn more about Justin McMinn, click here.
About The McMinn Law Firm
The McMinn Law Firm is an Austin personal injury and criminal defense law firm that has been operating for more than five years. The Austin personal injury attorneys at the firm try cases ranging from truck accidents to dog bite claims to wrongful death claims. The criminal defense lawyers work on misdemeanor and felony cases, including DWI cases. The firm handles claims in Austin, Cedar Park, Georgetown, New Braunfels, Round Rock, San Marcos, West Lake Hills and the surrounding areas. Its principal attorneys, Jason McMinn and Justin McMinn, pride themselves on being practical and aggressive lawyers who help their clients.
###