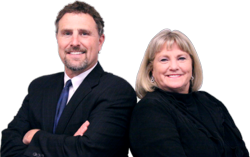 Austin, TX (PRWEB) December 05, 2012
Colley & Colley, LLP, the law firm of brother and sister legal team Paul Colley Jr. and Susan J. Colley, has launched a new website to provide clients with a better experience online.
The website showcases the types of cases the attorneys pursue, including personal injury law and business trial law. Visitors can also find information about the various ratings the attorneys have earned, such as the AV Preeminent rating from Martindale-Hubbell, and the associations that have granted membership to the attorneys.
"It's my hope that our new website will help people in a search for a trial attorney," Paul Colley Jr. said. "On the site, we discuss some of the things that we think are important factors when choosing an attorney. We talk about our record, our certifications and our experience — my sister and I have more than 50 years of combined experience. We want to help people pick the right attorney to pursue their case."
The new website is equipped with a responsive design, which recognizes the screen size of the device viewing the site, including tablets and smartphones, and rearranges the Web page to look best in that screen size.
The Austin truck accident attorneys at the firm serve clients throughout the state of Texas in a variety of personal injury lawsuits. To learn more about the firm, click here.
About Colley & Colley, LLP
Colley & Colley, LLP is a personal injury law firm in Austin, Texas. Its principal attorneys, Paul Colley Jr. and Susan J. Colley, have more than 50 years of combined experience in personal injury law and in that time have collected more than $50 million on behalf of their clients. Paul Colley Jr. is a board certified personal injury trial attorney and has been named a Super Lawyer in the field of personal injury and malpractice litigation since 2003. Susan J. Colley has devoted her career to helping victims of personal injury accidents.
###