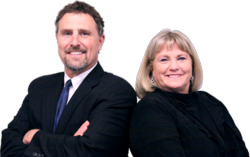 Austin, Texas (PRWEB) December 19, 2012
Austin personal injury attorney Paul Colley Jr. of Colley & Colley, LLP settled an oil field accident case earlier this year, earning a seven-figure recovery for his client.
Colley filed the case, cause number 362-11-4502 in the 369th Judicial District Court in Anderson County, Texas, against the operator of the well on behalf of his client, an oil field worker who was injured when an explosion occurred on the work-over rig where he was working.
According to the petition, Colley's client suffered crushing injuries to his leg, back and pelvis in the accident, which occurred in Decatur, Texas in June of last year.
"My client is very satisfied with the outcome of this case," Colley said. "The accident was horrific and he suffered major injuries as a result of the oil field explosion, but this settlement will help him pay for his medical bills and living expenses."
Colley has been an oil field accident attorney since 1984, when he handled his first oil field fatality case. To learn more about Colley's experience as a Texas personal injury trial lawyer, click here.
About Colley & Colley, LLP
Colley & Colley, LLP is a personal injury law firm in Austin, Texas. Its principal attorneys, Paul Colley Jr. and Susan J. Colley, have more than 50 years of combined experience in personal injury law and in that time have collected more than $50 million on behalf of their clients. Paul Colley Jr. is a board certified personal injury trial attorney and has been named a Super Lawyer in the field of personal injury and malpractice litigation since 2003. Susan J. Colley has devoted her career to helping victims of personal injury accidents. The firm accepts most cases on a contingency basis, so clients don't pay any fees until the attorneys recover money on their behalf.
###