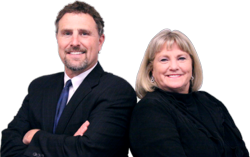 AUSTIN, TEXAS (PRWEB) April 09, 2013
Paul Colley Jr., an Austin car accident attorney at Colley & Colley, LLP, settled a rollover case against a major car manufacturer earlier this month.
The case, which was settled in the Eastern District of Texas Marshall Division federal court, case number 2:10-cv-00229-TJW, alleged product liability and negligence against the manufacturer. The petition alleges that the product liability and negligence caused the plaintiff to be injured in a rollover accident.
The plaintiff was injured when the popular SUV blew a tire, rolled over and partially ejected him from the car. The accident left him with a permanent and severe brain injury. The plaintiff was wearing a seat belt, but the vehicle's occupant containment system failed to reasonably constrain him during the rollover, according to court documents.
The petition requested damages for medical expenses, loss of wage earning capacity, physical disfigurement, physical and mental impairment, physical pain and mental anguish.
"The car failed to restrain my client and his head hit the pavement," Colley said. "Because of that, my client's life has been changed permanently. He can't do many of the things he used to love. The settlement in this case will help him to move forward after this accident."
To learn more about Colley & Colley, LLP, click here.
About Colley & Colley, LLP
Colley & Colley, LLP is a personal injury law firm in Austin, Texas. Its principal attorneys, Paul Colley Jr. and Susan J. Colley, have more than 50 years of combined experience in personal injury law and in that time have collected more than $50 million on behalf of their clients. Paul Colley Jr. is a board certified personal injury trial attorney and has been named a Super Lawyer in the field of personal injury and malpractice litigation since 2003. Susan J. Colley has devoted her career to helping victims of personal injury accidents.
###