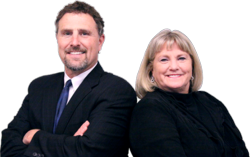 AUSTIN, TEXAS (PRWEB) May 20, 2013
Paul Colley Jr., the Austin personal injury attorney at Colley & Colley, LLP, has settled a car accident case for a client whose pickup was rear-ended in heavy traffic on Mopac Expressway in Austin, Texas.
According to court documents for the case, number D-1-GN-12-000946 in the 99th Judicial District Court of Travis County, Colley's client's was hauling a motorcycle in his pickup when the vehicle was rear-ended by a driver working with a local document management company who was driving without a license at the time.
Because the driver was unlicensed, the document management company's insurance carrier refused to settle the claims after months of trying to negotiate a settlement for the property damage and injuries Colley's client suffered, according to Colley. Colley then chose to file the suit and set a trial date.
Before the trial date, Colley negotiated a settlement at mediation for his client's injuries, the damage to the truck and the motorcycle that had to be totaled after the accident.
"Unfortunately, insurance companies attempt to refuse coverage for accidents all the time," Colley said. "By denying coverage at first, insurance carriers are able to make things very difficult for many plaintiffs if they don't have an attorney who is willing to fight for them. We were able to work out a fair settlement in this case, but it wasn't easy."
About Colley & Colley, LLP
Colley & Colley, LLP is a personal injury law firm in Austin, Texas. Its principal attorneys, Paul Colley Jr. and Susan J. Colley, have more than 50 years of combined experience in personal injury law and in that time have collected more than $50 million on behalf of their clients. Paul Colley Jr. is a board certified personal injury trial attorney and has been named a Super Lawyer in the field of personal injury and malpractice litigation since 2003. Susan J. Colley has devoted her career to helping victims of personal injury accidents.
###