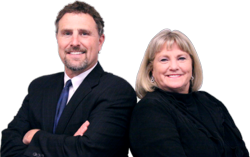 TYLER, TEXAS (PRWEB) June 06, 2013
Paul Colley Jr., one of the principal attorneys at Colley & Colley, LLP, settled an East Texas motorcycle accident case for an undisclosed six-figure settlement in May.
Colley's client, a 26-year-old male, was riding his motorcycle when a pickup truck allegedly pulled out in front of him, causing him to T-bone the truck and end up in the pickup's bed, according to settlement documents for the case, policy number HME9992, which would have been settled in Smith County District Court. The victim was then taken via ambulance to a hospital in Tyler, Texas, where he remained in the Intensive Care Unit for four days.
The Austin personal injury attorney's client sustained injuries which included multiple blunt trauma, a right renal laceration, a right hepatic lobe laceration, a fractured vertebrae, an open tibial fracture, significant blood loss and a lung collapse. As a result of his injuries, he underwent multiple procedures, including embolizing his right kidney, debridement and irrigation of his right knee, blood transfusions and more, according to settlement documents.
Colley's client now suffers from permanent loss of kidney function and will be susceptible to significant arthritis in his knee and lower spine in the future.
"This type of accident happens far too often," Colley said. "It's such a tragedy every time a motorcycle accident happens, especially one like this, where the victim's life is forever altered."
About Colley & Colley, LLP
Colley & Colley, LLP is a personal injury law firm in Austin, Texas. Its principal attorneys, Paul Colley Jr. and Susan J. Colley, have more than 50 years of combined experience in personal injury law and in that time have collected more than $50 million on behalf of their clients. Paul Colley Jr. is a board certified personal injury trial attorney and has been named a Super Lawyer in the field of personal injury and malpractice litigation since 2003. Susan J. Colley has devoted her career to helping victims of personal injury accidents.