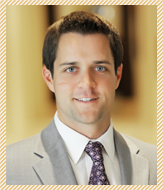 Austin, TX (PRWEB) June 17, 2013
Justin McMinn, one of the lead attorneys at the McMinn Law Firm, settled a Williamson County car accident case for $500,000 last week.
According to court documents, McMinn's client was involved in a collision while driving between 55 and 60 miles per hour. She was rushed to the emergency room, where doctors diagnosed her with a complex midfoot fracture and dislocations in her right foot.
At the hospital, doctors placed a pin in her foot to help stabilize the bones and installed a sciatic catheter to manage her pain. She remained in the hospital for 15 days while she worked with physical therapists and her family built a wheelchair ramp at her home, according to court documents.
In the victim's chart, her doctor described her injuries as terrible and noted that the victim will need medical care for the rest of her life because of the accident. The doctor's treatments aimed at getting her foot healthy enough to wear shoes and be able to walk, avoiding amputation.
"This case is a tragedy," McMinn said. "My client's life will never be the same after this. Her doctors think she'll live with pain from this accident for the rest of her life. We can only hope that this settlement allows her to live as close to a normal life as possible."
The court of jurisdiction for the case was Williamson County Court, report number 2013093514.
About The McMinn Law Firm
The McMinn Law Firm is an Austin personal injury law firm that has been operating for more than seven years. The Austin personal injury attorneys at the firm try cases ranging from truck accidents to dog bite claims to wrongful death claims. The firm handles claims in Austin, Cedar Park, Georgetown, New Braunfels, Round Rock, San Marcos, West Lake Hills and the surrounding areas. Its principal attorneys, Jason McMinn and Justin McMinn, pride themselves on being practical and aggressive lawyers who help their clients.