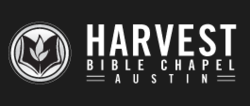 Austin, Texas (PRWEB) October 04, 2012
Harvest Bible Chapel, an Austin church, will be celebrating its two-year anniversary at 10 a.m. this Sunday during its service at Reagan High School.
The church plant of two years ago was established to serve the community in and around 78752, though after its two first years of service, it has reached far beyond its initial mission ground, bringing together people from all around Austin, Cedar Park, Leander, Round Rock and beyond.
Harvest Bible Chapel Austin opened its doors on Oct. 3, 2010, led by Pastor Bryan Payne, a graduate from the Master's Seminary, led by John MacArthur in Los Angeles, CA.
The church's involvement in the community starts in its place of worship where it supports Reagan High School's drama department with equipment and expertise, provides breakfast for teachers during orientation meetings and invites the community to an annual Pancake Breakfast.
During Hopefest, an outreach effort that includes many service organizations, Harvest Bible Chapel Austin celebrates "Share the Harvest", a program that establishes relationships between Harvest families and those in the community by supporting families in need with supplemental food assistance and school supplies.
"One of our main goals is to fulfill the Great Commission and spread the Gospel," Pastor Payne said. "We serve our community in order to show the love of God to everyone we interact with. The love of our Heavenly Father is life-changing and we want to use it as a catalyst for positive impact in our community."
The church's community service efforts are supported by its commitment to the four Harvest Bible Chapel pillars: the truth of the Bible, intense and expressive worship, firm belief in prayer and sharing the Gospel.
About Harvest Bible Chapel
Harvest Bible Chapel is a conservative evangelical church with worship services in Austin, at Reagan High School in Northeast Austin. The church was founded in 2010 by Pastor Bryan Payne, whose vision for the church is to share the Gospel with the communities east of I-35 and beyond. Worship services are held every Sunday at 10 a.m. in the school's cafeteria and small groups meet different days of the week across the greater Austin area. Harvest Austin is one of nearly 100 Harvest Bible Chapels throughout the world.
###