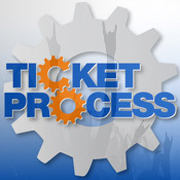 (PRWEB) August 22, 2012
The Austin City Limits Festival will take place at iconic Zilker Park on the weekend of October 12th-14th. Top-rated online ticket exchange TicketProcess.com is proud to announce that they will be selling 2012 ACL Festival tickets to the general public until their large stockpile is gone. The festival has become one of the most popular of its kind in the entire world, and the city of Austin is a very worthy host. Anyone interested in getting their hands on ACL tickets would be wise to head to TicketProcess.com at their earliest convenience.
Multi-day music festivals often have a relaxed vibe and a sense of community. Passes are available that will put a person in the middle of the action on all three days, and camping and hotels are available within a short distance. The mid-October dates mean that the weather will be mild and comfortable, even with the sun shining directly down on the tens of thousands of fans in attendance.
The lineup of performers is an incredible gathering of talent from all over the world and all walks of the music industry. To pick one headliner would be impossible, but some of the acts that are sure to draw fans from all corners of the nation include Red Hot Chili Peppers, The Black Keys and The Roots. Those three bands alone would be enough to sell out ACL Festival tickets and draw fans from far and wide, but the lineup includes nearly one hundred other bands and soloists.
Other names that will raise eyebrows from Santa Cruz to Savannah include Esperanza Spalding, Florence + The Machine, Neil Young and Crazy Horse and Rufus Wainwright. Childish Gambino, who has risen the competitive ranks of the hip hop world over the past year, is ready to unleash his high-energy, machine gun rapping style on the masses come October.
Located on the riverfront on a massive acreage that is surrounded and bordered by large old trees, Zilker Park is the perfect place for a music festival of this size. The area lies in the heart of Austin, and Mother Nature herself could not have planned the layout any better. Naturally, several stages are utilized, and more than one show is going on at all times. To fit in one hundred performers on one stage over three days would be unpleasant for everyone involved, so event organizers have created a number of venues that spread the massive crowds out and offer up a countless amount of vantage points. Visit TicketProcess.com to get in on the action. Look for discount on Avicii tickets & jack White concert tour.