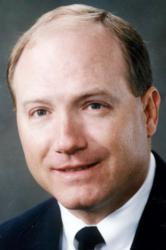 I'm thrilled to be a part of the Lakeway Center. I love working in Lakeway. There are a lot of friendly people and a lot going on. We enjoy a little bit of everything here.
-Dr. Izzard
Austin, Texas (PRWEB) July 17, 2012
Dr. Robert D'Alfonso of the Lakeway Center for Cosmetic and Family Dentistry has added a new dentist to his practice of Austin cosmetic dentists.
Dr. Rudy Izzard joined Lakeway Center for Cosmetic and Family Dentistry earlier this year after a 25-year career in San Angelo, focusing on IV sedation, implantology, minor oral surgery and hospital dentistry.
At the Lakeway Center, Dr. Izzard will focus on dental implants and oral surgery, providing all-on-four and teeth in a day services.
Dr. Izzard has completed dental implant training at the UT Health Sciences Center at San Antonio, the University of California at San Francisco and the Zimmer Institute in California. He is a fellow with the International Congress of Oral Implantologists and a member of the American Dental Society of Anesthesiology (ADSA).
"I'm thrilled to be a part of the Lakeway Center," Dr. Izzard said. "I love working in Lakeway. There are a lot of friendly people and a lot going on. We enjoy a little bit of everything here."
Dr. Izzard has volunteered his services in the past to helping abused women and former drug addicts gain confidence through a new smile by providing them with dental implants.
The Lakeway Center for Cosmetic and Family Dentistry is an Austin cosmetic dentistry practice in Lakeway, Texas consisting of Dr. Robert D'Alfonso and Dr. Rudy Izzard. Dr. D'Alfonso practices cosmetic, restorative and general dentistry, while Dr. Izzard focuses mainly on implants and oral surgery. The practice features an in-house lab and IV sedation capabilities. The dentists at the Lakeway Center pride themselves on providing high-quality general, cosmetic and implant dentistry that gives patients the confident, healthy smile they deserve.
###