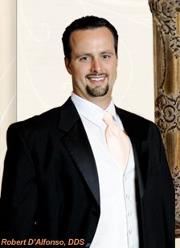 AUSTIN, TEXAS (PRWEB) June 20, 2013
The Lakeway Center for Family and Cosmetic Dentistry has extended its reduced-price offer for dental crowns through the end of June.
For only $895 per crown, patients can be outfitted with new, natural-looking dental crowns by one of the premier cosmetic dentists in Austin, Dr. Robert D'Alfonso.
Crowns can protect teeth that suffer from tooth decay or infection, restore the appearance, shape or size of teeth and even support teeth with large fillings to protect from future infection.
The dental crowns offered at the Lakeway Center for Cosmetic and Family Dentistry are made to match the color of the patient's other teeth, making it difficult to distinguish crowns from natural teeth.
"This offer has been great for many of our patients," Dr. D'Alfonso said. "Dental crowns are a relatively easy and quick way to give someone a stunning smile that can change their lives. It's great that we were able to extend this until the end of the month so we could help even more patients."
There are some restrictions to this offer, though: Patients must purchase four or more crowns to receive the discount and their teeth must be in good enough condition to receive the crown. To read more about this offer or to schedule an appointment, click here.
About The Lakeway Center for Cosmetic and Family Dentistry
The Lakeway Center for Cosmetic and Family Dentistry is the Austin cosmetic dentistry practice in Lakeway, Texas of Dr. Robert D'Alfonso. Dr. D'Alfonso practices cosmetic, restorative and general dentistry. The practice offers an in-house lab and IV sedation capabilities to treat patients faster and more comfortably. Patients can also take advantage of the practice's certified massage therapist to soothe any dental anxieties. The dentists at the Lakeway Center pride themselves on providing high-quality general, cosmetic and implant dentistry that gives patients the confident, healthy smile they deserve.