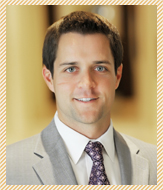 AUSTIN, TEXAS (PRWEB) January 08, 2013
Austin personal injury attorney Justin McMinn of the McMinn Law Firm settled a personal injury case last week on behalf of a client who was struck while riding his bicycle. The case settled for the defendant's car insurance policy limits.
According to settlement documents for the case, number 02838897-1 in Travis County Court, McMinn's client was riding his bicycle in the far right lane of East Oltorf St. when the defendant struck him from behind, throwing him into the air and onto the defendant's windshield. The injured man was then tossed onto the pavement and eventually came to a stop. Police and EMS found him unconscious and transported him to a local emergency room.
The settlement documents go on to say that the Austin Police Department found the defendant 100 percent responsible for the accident, issuing her a citation for "unsafe movement right."
At the hospital, McMinn's client was diagnosed with an acute subdural hematoma, which is the most lethal of all head injuries, a concussion, multiple lacerations to the head and abrasions all over his body. In the following months, he was treated in several facilities for rehab and therapy for injuries sustained in the accident.
"Drivers in Austin have to learn to watch for bicyclists on the road," McMinn said. "Bicyclists are particularly vulnerable and drivers should be vigilant so as not to hit them. My client's life is very different after this accident, and I hope we can prevent future accidents like this one."
To learn more about the McMinn Law Firm's view on bicycle and pedestrian accidents, click here.
About the McMinn Law Firm
The McMinn Law Firm is an Austin personal injury and criminal defense law firm that has been operating for more than five years. The Austin personal injury attorneys at the firm try cases ranging from truck accidents to dog bite claims to wrongful death claims. The criminal defense lawyers work on misdemeanor and felony cases, including DWI cases. The firm handles claims in Austin, Cedar Park, Georgetown, New Braunfels, Round Rock, San Marcos, West Lake Hills and the surrounding areas. Its principal attorneys, Jason McMinn and Justin McMinn, pride themselves on being practical and aggressive lawyers who help their clients.
###