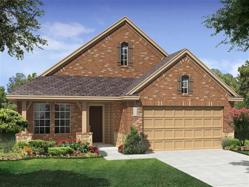 Austin, TX (PRWEB) September 13, 2012
Ryland Homes, a leading national builder, has released 11 new plans for homes to be offered at Sweetwater, a master-planned community near Austin, Texas. The plans are for one- and two-story homes ranging in size from 1,600 square feet to more than 3,000 square feet. Prices start at $259,990.
These are in addition to 36 home plans already offered by Sweetwater's other home builders: Ashton Woods, Coventry, David Weekley and Taylor Morrison.
"By introducing plans for several homes with starting prices under $300,000, Ryland is making it possible for more families to buy homes here and enjoy the amenities and benefits of this beautiful community," said Sweetwater marketing manager Kathy Mayer.
The benefits include the opportunity for families to send their children to the schools of the Lake Travis Independent School District, which ranks in the top 2 percent of school districts statewide, she said. Among the amenities Mayer listed is the planned Sweetwater Club, a 10-acre recreation complex that will include a resort-style swimming pool, multi-purpose sports fields and a Hill Country-inspired clubhouse.
Ryland will be building in Sweetwater's Highland Lakes neighborhood. The builder's most affordably priced home, the Blanco, is a one-story with three bedrooms, two bathrooms and a two-car garage. The Blanco plan can be viewed on the Sweetwater website's Austin Home Finder, which shows the complete selection of homes and plans available in the community.
Currently more than 20 new homes are under construction at Sweetwater, which began sales this summer. Some of those homes have already been purchased, but Mayer said that several finished or nearly completed homes are available for sale to buyers who need to move in quickly.
The builders currently offering homes in Sweetwater will soon be joined by Drees Custom Homes. Drees plans to start construction in Davenport Summit, Sweetwater's first gated village, later this year. Prices will range from the $480s to $600s.
Sweetwater is a 1,400-acre community of homes situated in the Hill Country of western Travis County.