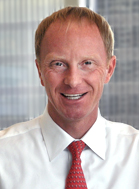 AUSTIN, TEXAS (PRWEB) October 30, 2012
Brett A. Burlison, an Austin personal injury lawyer with the Barry Law Group, has filed a lawsuit against AMLI Residential on behalf of his client.
His client, a 26-year-old graduate of the University of Texas, lived in an apartment complex owned by AMLI residential for three months and had come to rely on the complex's safety and security measures, which included a security guard, when she was viciously attacked and raped in the stairwell of her apartment building, according to court documents.
The lawsuit, which has been filed in Travis County District Court, case number D-1-GN-12-003359, alleges that the security features of the complex merely created a facade of safety and didn't adequately protect the plaintiff.
According to the petition, the security guard rarely left the front office, and the openers that the plaintiff was told were necessary for entering the hallway from the garage were not necessary. To add to the plaintiff's complaints, the garage door at the complex did not function and remained open, allowing anyone access to the garage and stairwell, parts of the complex where the plaintiff thought she was safe.
The petition states that the apartment complex had a duty to use ordinary care to protect the plaintiff by guarding against dangerous conditions on its premises. By not living up to the safety and security measures the complex promised its residents, the defendant failed in its duty, which resulted in the plaintiff suffering serious personal injuries, the petition alleges.
"What happened to my client is a tragedy and did not have to happen," Burlison said. "Had AMLI had all of its security measures working properly, my client would have been much safer. We filed this lawsuit to help my client to move on after her injuries, but we also filed so corporate complexes like this would know that there are consequences for not protecting their residents."
Burlison has asked the court for damages for physical pain, mental anguish, physical impairment, medical expenses, loss of earning capacity, loss of earnings and all other relief to which the plaintiff is entitled.
To read more about Burlison, click here.
About the Barry Law Group
The Barry Law Group is a personal injury law firm in Austin, Texas. Attorneys Carl R. Barry and Brett A. Burlison have more than 20 years of litigation experience. Both attorneys are members of the Million Dollar Advocates Forum. Carl R. Barry has been recognized as a Texas Super Lawyer Rising Star three times and was named as one of the Top Attorneys and Outstanding Young Lawyers in the field of personal injury law for the state of Texas. Brett A. Burlison is licensed to practice in Texas and California and has been named as a California Super Lawyer Rising Star.
###