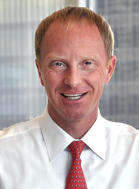 AUSTIN, TEXAS (PRWEB) November 05, 2012
Brett Burlison, an Austin wrongful death attorney with the Barry Law Group, filed a lawsuit in Travis County Court against Austin Energy last Friday in the wrongful death of Kevin Aigner. Deputy Aigner was a Travis County deputy constable who died in the line of duty during the wildfires at Steiner Ranch last summer.
The suit, case number D-1-GN-12-003451, alleges that the fire, which caused Aigner to suffer a hemorrhagic stroke, happened due to the gross negligence of Austin Energy in maintaining its power lines. Aigner was the only person to die during the fires.
"This case is tragic," Burlison said. "Kevin was a devoted family man who left behind four children and a wife. He was active in his community and admired by friends and family. He was a deputy constable with Travis County for 13 years before prior to his death. His wife, Ronya, and children are absolutely devastated still, over a year later. Kevin's death didn't have to happen."
On the day of his death, Aigner suffered from slurred speech, involuntary body movements and difficulty breathing. His last words were to another deputy, "Tell Ronya and the kids I love them."
According to the lawsuit, the Travis County Sheriff's department produced a preliminary report showing that the fire was caused by two power lines contacting one another, resulting in an arcing event that showered molten aluminum on the vegetation and brush below the lines. Typically, power lines are strung with enough tension on the line so that the lines cannot touch.
About the Barry Law Group
The Barry Law Group is a personal injury law firm in Austin, Texas. Attorneys Carl R. Barry and Brett A. Burlison have more than 20 years of combined litigation experience. Both attorneys are members of the Million Dollar Advocates Forum. Carl R. Barry has been recognized as a Texas Super Lawyer Rising Star three times and was named as one of the Top Attorneys and Outstanding Young Lawyers in the field of personal injury law for the state of Texas. Brett A. Burlison is licensed to practice in Texas and California and has been named as a California Super Lawyer and Rising Star. To learn more about Barry and Burlison, click here.
###