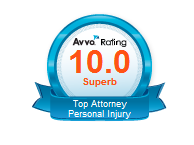 AUSTIN, TEXAS (PRWEB) January 30, 2013
The Barry Law Group has filed suit against an Austin driver who hit another vehicle while allegedly driving under the influence of alcohol.
The Austin injury lawyers filed the lawsuit, case number D-1-GN-12-002997 in Travis County District Court, on behalf of two clients who sustained serious and permanent bodily injuries after the defendant crashed into their vehicle, according to court documents.
According to the lawsuit petition, the defendant was allegedly trying to evade the Austin Police Department and/or was fleeing the scene of another accident. The defendant was arrested after the wreck for driving while intoxicated.
The petition states that the defendant allegedly failed to exercise the degree of care and caution which would have been exercised by a person in a similar circumstance by operating a vehicle under the influence of alcohol and/or drugs, failing to maintain proper control of the vehicle he was operating and operating the vehicle in an unsafe and improper manner.
"Actions like the defendant's should not be tolerated in Travis County," said Carl Barry, principal attorney at the Barry Law Group. "We pursue cases against drunk drivers because someone needs to fight for the rights of responsible, innocent people whose lives are destroyed by intoxicated drivers."
About the Barry Law Group
The Barry Law Group is a personal injury law firm in Austin, Texas. Attorneys Carl R. Barry and Brett A. Burlison have more than 20 years of litigation experience. Both attorneys are members of the Million Dollar Advocates Forum. Carl R. Barry has been recognized as a Texas Super Lawyer Rising Star three times and was named as one of the Top Attorneys and Outstanding Young Lawyers in the field of personal injury law for the state of Texas. Brett A. Burlison is licensed to practice in Texas and California and has been named as a California Super Lawyer Rising Star.
###