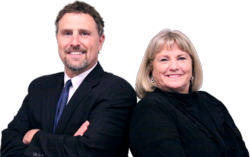 Austin, Texas (PRWEB) May 07, 2013
Paul Colley Jr., the lead Austin car accident attorney at Colley & Colley, LLP, has settled a car accident case for policy limits.
According to court documents, Colley's client was a passenger in a vehicle that lost traction on a steep hill and skidded off the shoulder of a road. After skidding off the road, the vehicle struck a tree at a high rate of speed and turned over. Although Colley's client suffered substantial injuries, he has since made a full recovery.
The case, cause number 43-U706-311, would have been handled in Smith County District Court, but was settled by the two parties shortly before the statute of limitations expired.
"My client's injuries from this accident were substantial," Colley said. "It was a difficult recovery, but he fought hard and is now fully recovered. He chose to pursue this case not out of vengeance, but out of a desire for justice. Between his medical bills, recovery time and pain and suffering, he deserved a large recovery from this case, and we were able to recover the maximum allowable under the driver's insurance policy. I'd say this case was a success."
To learn more about Colley, click here.
About Colley & Colley, LLP
Colley & Colley, LLP is a personal injury law firm in Austin, Texas. Its principal attorneys, Paul Colley Jr. and Susan J. Colley, have more than 50 years of combined experience in personal injury law and in that time have collected more than $50 million on behalf of their clients. Paul Colley Jr. is a board certified personal injury trial attorney and has been named a Super Lawyer in the field of personal injury and malpractice litigation since 2003. Susan J. Colley has devoted her career to helping victims of personal injury accidents.
###