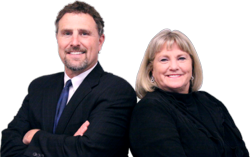 AUSTIN, TEXAS (PRWEB) May 14, 2013
Paul Colley Jr., an Austin personal injury attorney at Colley & Colley, LLP, settled a car accident case involving a woman and her minor son last month.
According to court documents, the victim and her son were driving down State Highway 130 when a vehicle entered the toll road perpendicular to traffic, causing Colley's client to broadside the vehicle. The client's SUV had full intrusion into the other vehicle, causing that driver's death at the scene. The victim and her son had to be airlifted to separate area hospitals for emergency treatment.
The case, claim number 468396, which would have been handled in Travis County District Court, was settled for policy limits and uninsured motorist recovery for the driver and a substantial recovery for the minor child, who suffered both emotional and physical injuries from the crash.
"This case is tragic," Colley said. "That wreck is a day neither one of them will ever forget, but hopefully this settlement will help them move forward with their lives."
To learn more about Colley & Colley, LLP's approach to car accident cases, click here.
About Colley & Colley, LLP
Colley & Colley, LLP is a personal injury law firm in Austin, Texas. Its principal attorneys, Paul Colley Jr. and Susan J. Colley, have more than 50 years of combined experience in personal injury law and in that time have collected more than $50 million on behalf of their clients. Paul Colley Jr. is a board certified personal injury trial attorney and has been named a Super Lawyer in the field of personal injury and malpractice litigation since 2003. Susan J. Colley has devoted her career to helping victims of personal injury accidents.
###