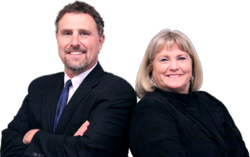 Austin, TX (PRWEB) June 04, 2013
Paul Colley Jr., one of the Austin products liability attorneys at Colley & Colley, LLP, has settled a case involving a cardiac regulator that malfunctioned in a healthy 67-year-old man.
According to court documents for the case, which was settled in the United States District Court for the District of Minnesota, case number 08-1905m claimant number 10619, the cardiac device implanted in the plaintiff's heart began misfiring and shocked his heart six times before he was able to call emergency services. After calling emergency services, the plaintiff passed out while the device continued to misfire, causing extensive pain and damage to the plaintiff, according to court documents.
Hospital personnel said they believe the device misfired more than 32 times before a representative for the company was able to disable the device, according to court documents. When the representative disabled the device, he also informed the plaintiff that the device had been recalled, court documents said.
"This case is a tragedy," Colley said. "As the court documents said, our client suffered permanent injuries, including the loss of his memory, slurred speech, severe headaches, sleep disruption, depression and substantial emotional issues and decreased ability to function. Thankfully, we were able to come to a settlement with the manufacturer so that our client can pay his medical bills and long-term care."
About Colley & Colley, LLP
Colley & Colley, LLP is a personal injury law firm in Austin, Texas. Its principal attorneys, Paul Colley Jr. and Susan J. Colley, have more than 50 years of combined experience in personal injury law and in that time have collected more than $50 million on behalf of their clients. Paul Colley Jr. is a board certified personal injury trial attorney and has been named a Super Lawyer in the field of personal injury and malpractice litigation since 2003. Susan J. Colley has devoted her career to helping victims of personal injury accidents.