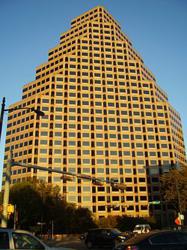 If you're coming in from out of state, your flight is on us. Just tell us you're coming in for the Austin LabVIEW Vacation and we deduct it from the $1999 price tag.
Austin, TX (PRWEB) November 20, 2012
Sixclear, a National Instruments Alliance Partner out of Austin, Texas, pushes a fourfold increase in LabVIEW training locations, while simultaneously unveiling the "Austin LabVIEW Vacation" to incentive customers to train at their Austin headquarters.
Sixclear has delivered its Lucid LabVIEW Fundamentals course online and in the classroom to beginning LabVIEW users for the past 3 years.
On Monday, Sixclear announced the newest in a series of initiatives clearly aimed at cracking the classroom LabVIEW training market. The technology company expanded the cities in which it holds LabVIEW classes from three to fifteen.
Added to the familiar Austin, Madison, and Silicon Valley locations, Sixclear now holds week-long basics-level LabVIEW courses in Columbus, Denver, Baltimore, Tampa, Raleigh, Los Angeles, Knoxville, Philadelphia, Portland, Boston, Phoenix, and Atlanta.
"As much as we're excited to travel to our customers, we're also making it easier for them to come to us, which is why we're rolling out our Austin LabVIEW Vacation package", says Brian Spears, director of LabVIEW training.
"Today it's 78 degrees and I'm sitting outside in shorts. Our next Austin course is two weeks away and the weather won't be much worse," Spears brags. "Some conditions apply, but if you're coming in from out of state, your flight is on us. Just tell us you're coming in for the December edition of the Austin LabVIEW Vacation and we just deduct it from the $1999 price tag."
Spears explains that the reduced cost of delivering the LabVIEW course in Austin is passed on to course attendees, while holding the training downtown allows customers to save further on expenses while enjoying the city.
"Our instructors live here, and we have some truly great training facilities in the heart of downtown Austin. So come on down, stay nearby, and walk to the training and everything else Austin has to offer without even needing to rent a vehicle."
Conditions to qualify for the Austin LabVIEW Vacation can be found on Sixclear's news blog. A full description of Sixclear Lucid LabVIEW Fundamentals Training, as well as the schedule for all upcoming classes can be found at sixclear.com/labview-training.
About Sixclear
Founded in Austin, Texas in early 2008, Sixclear is a development and integration company offering LabVIEW training, development, integration, and consulting in the automation, test, measurement, and data acquisition space. Sixclear has the only fully self-paced online LabVIEW training in the world.