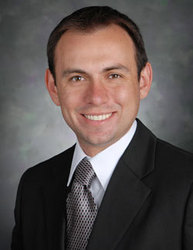 In addition to warning motorcyclists, these signs also remind other vehicles about the presence of motorcycles on the road with them.
Austin, Texas (PRWEB) November 18, 2010
Motorcycle riders who gathered in the Hill Country of Central Texas for the Three Sisters Motorcycle Rally on November 11-13 might have noticed something new: Signs encouraging them to stay alert.
Austin motorcycle accident attorney Jack Zinda applauds the Texas Department of Transportation for installing the new signs, which are aimed at "encouraging safer travel for motorcyclists on high-use routes," according to a TxDOT announcement.
"These signs caution motorcyclists to stay alert on highways that can be steep, winding and full of distractions because of the surrounding natural beauty," says Zinda, whose personal injury law firm, Heselmeyer Zinda, PLLC, represents motorcycle accident victims from its offices in Plano, Austin and Round Rock.
"In addition to warning motorcyclists, these signs also remind other vehicles about the presence of motorcycles on the road with them," Zinda says. "After all, motorcycle accidents often are caused by the failure of the car or truck driver to see the motorcycle or to follow at a safe distance."
The signs made their debut on October 26 at the Frio River Crossing along RM 337, a Real County road that forms part of the Three Sisters route in the Texas Hill Country along with RM 335 and RM 336.
Fourteen motorcycle riders have been killed in crashes along the route since September 2006, according to TxDOT.
"Motorcycle wrecks tend to be more severe because motorcyclists lack the protective metal barriers of cars, buses and trucks," Zinda says. "What might look like a minor crash can result in serious burns, broken bones, nerve damage, traumatic head and brain injuries or even death."
However, motorcycle deaths have been on a downward trend in the state of Texas, dropping by 19 percent in 2009 to 432 fatalities, TxDOT reports.
"I hope that with programs like this one and other efforts, we can continue to see a reduction in motorcycle injuries and fatalities," Zinda says. "Motorcycle riding can be an enjoyable activity, especially in an area like the Hill Country. I hope our state continues steps to make it safer."
About Heselmeyer Zinda, PLLC
The personal injury attorneys of Heselmeyer Zinda, PLLC, represent victims of drunk driving accidents and all types of motor vehicle accidents, including truck, car and motorcycle wrecks. The firm's Texas personal injury attorneys handle dram shop liability as well as uninsured motorist claims. Additionally, the firm focuses on representing victims of animal and dog bites, brain injuries, work injuries, defective products, slip and falls, spinal cord injuries, traumatic brain injuries, sexual abuse and industrial accidents. The firm's practice areas include business litigation and family law. For more information or a free case evaluation, call 1.800.863.5312 or use the firm's online contact form.
# # #