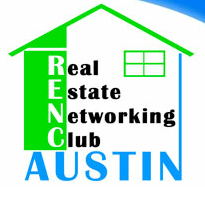 When Dan presented in June of 2011, it was standing room only because even the most seasoned investors wanted to know how he was closing deals in Central Texas
Austin, Texas (PRWEB) October 18, 2012
The Austin Real Estate Networking Club (AustinRENC), the largest real estate networking event in Central Texas, will feature Daniel Francis as this months featured speaker. For more information about this event, please visit here.
Mr. Francis has been investing in real estate since 2004 and has bought and sold over 100 houses during that time as a wholesaler and a rehabber.
He and his wife, Angela Francis, are owners of the brokerage StepStone Realty, which currently lists around 20 properties and works with several investors helping them to purchase single and multi-family properties.
In addition, they also own ShortSteps, a short sale negotiation company which operates nationwide. ShortSteps focuses on negotiating short sales on behalf of other real estate professionals.
"There isn't much that's happened in the Central Texas real estate market that he doesn't know about," says AustinRENC President Shenoah Grove.
The focus of Mr. Francis's presentation will be on wholesaling. He will be discussing how to find, negotiate, analyze, and profit from these types of real estate transactions, including how he made $15,000 from a wholesale transaction just this month!
"When Dan presented in June of 2011, it was standing room only because even the most seasoned investors wanted to know how he was closing deals in Central Texas," continues Mrs. Grove. "Join us on Thursday, October 18, to learn more about wholesaling real estate properties."
The event location is the Norris Conference Center, located at 2525 Anderson W. Anderson Ln. For ticket information, please visit http://www.austinrenc.com/membership/free-meeting-coupon/
About AustinRENC: Austin RENC is designed to educate and get their members the most accurate and up-to-date information about what's going on in the Central Texas real estate marketing and inform on what's working in today. The first hour will of the event will feature Phill Grove, creator of the All In One Done For You real estate program, presenting an intro to real estate presentation. The rest of the evening will include Daniel Francis's wholesaling presentation as well as networking.