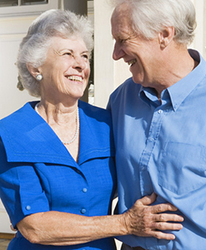 Baby boomers like me are exhausting themselves trying to ensure that their parent's golden years are the best they can be, and we want to make it easier for them to do that.
Austin, TX (PRWEB) November 13, 2010
Longevity is a blessing, there's no question about that. In the past decades, medical advancements have allowed people to live for much longer than ever before. While this is a good thing, it has however presented a whole new set of complexities and issues, particularly for the baby boomer generation. As their aging parents are living much longer with disabilities like Alzheimer's disease, cancer, heart disease and other natural erosions of old age, adult children in Austin and millions of baby boomers around the world are finding themselves in the difficult situation of providing direct or indirect care for an aging relative.
Emergencies, workday interruptions and the need for multitasking become commonplace as boomers do their best to balance their own lives and families with caring for aging parents. For many it is their first time in such a situation and they are blindly tackling caregiving tasks as they present themselves with little or no guidance. The decisions and responsibilities of caregiving can be quite stressful and overwhelming. Adult children suddenly find themselves facing hard questions regarding their parent's living situation, financial and estate planning, power of attorneys and much more.
On top of watching your loved one's health decline, trying to deal with these issues without enough support can be taxing. "Baby boomers like me are exhausting themselves trying to ensure that their parent's golden years are the best they can be, and we want to make it easier for them to do that," says Steve Wagh, founder and CEO of Assist Locators, an Austin based service that helps guide family caregivers through the process of finding the right living arrangements, dealing with contracts and negotiating the best services for their aging loved ones.
Wagh is one of Austin's most successful entrepreneurs. In the role of chairman, CEO, investor or advisor, Wagh has helped hundreds of local start-up companies. Assist Locators evolved after Wagh took on the caregiving responsibility for several 80-year-old family members, all dealing with a range of ailments and care needs. "We spent an exorbitant amount of time looking for communities that perfectly met their every need. However, as their health declined and the hospital stays became more frequent and lengthy, it became apparent that our decisions for their care would be continuing."
Assist Locators strives to make the difficult questions easier to answer. In Austin and surrounding areas, there are over 200 senior housing facilities and service providers. "There are a number of different factors that come into play when choosing residence or home care options for seniors in the Austin area. The decisions come fast and furious, and can be overwhelming." said Wagh.
Assist Locators focuses on guiding families through every step of the way, from interviewing healthcare providers and touring senior housing communities to selling a home and distributing the furniture. As individuals who have already been through it all, the staff at Assist Locators knows the challenges of getting an aging loved one happily settled in a new environment, and are dedicated to helping give families in Austin a little peace of mind.
Assist Locators offers a free comprehensive referral service helping families arrange the best possible care for their aging parents, whether in their own home or in a senior housing community. Unlike other companies who simply refer to recommended providers, Assist Locators personally guides the client every step of the way --- interviewing healthcare providers, touring senior housing communities, negotiating contracts, selling/buying furniture, selling a home, setting up a new apartment, finding funding sources, changing doctors, acquiring medical devices and supplies, and more. Assist Locators is committed to getting aging loved ones settled and giving their family peace of mind.
Contact:
Tuesday Wilson, Marketing
WAGH(at)aol(dot)com
512-657-6061
# # #