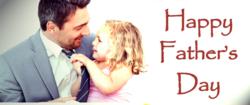 Austin, TX (PRWEB) June 06, 2013
Estância Churrascaria is offering a special promotion to patrons who dine at the Austin steakhouse on Father's Day.
Fathers who eat at the Brazilian steakhouse on Father's Day will receive a $20 Estância Churrascaria gift card to be used on a future visit to the restaurant.
With more than 14 cuts of meat to enjoy in an all-you-care-to-eat fashion, Estância Churrascaria is a popular choice among Austinites for celebrating Father's Day.
"We love to celebrate Father's Day with dads in Austin," said Robinson Sigueiredo, one of the managers at Estância Churrascaria. "Because we offer so many cuts of meat and an extensive gourmet salad bar, a lot of locals find Estância Churrascaria to be one of the best places in town for a family gathering. Our variety of offerings means that there's something to suit everyone's tastes here."
Father's Day is a busy day for the restaurant, so reservations are recommended. Additionally, Estância Churrascaria is still accepting reservations to secure a table for upcoming graduation celebration dinners. Customers can make reservations by calling 512-345-5600 or by using the steakhouse's online reservation form.
About Estância Churrascaria
Estância Churrascaria is Austin's first authentic Brazilian steakhouse. Estância Churrascaria offers a dining experience rich in the culture and flavor of Southern Brazil. For a set price, patrons can enjoy more than 14 savory cuts of meats, including chicken, pork, beef and lamb. The meal is accompanied by five traditional Brazilian side dishes and includes unlimited access to a salad bar that boasts more than 20 items. After the main course, patrons can choose from one of eight desserts, which includes cheesecake, flan and crème brûlée.