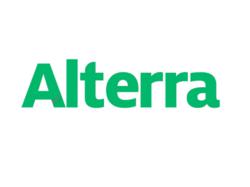 Austin, TX (PRWEB) December 28, 2012
Led by the United Nation's Foundation, the "Nothing but Nets" campaign is a program that provides insecticide-treated bed nets to help save the lives of millions of people in underdeveloped countries by helping to limit mosquito-spread malaria. Impressed by the endeavor, Alterra Pest Control has stepped in to assist by dedicating a portion of its annual profits to the cause, as well as, hosting a large-scale charity dance party.
Practicing an environmentally responsible method of pest control, Alterra is a different breed of exterminator. Proving this point further, they also proved to be socially responsible by recently hosting a charity dance party for the holidays at their corporate warehouse, where all proceeds were donated back to the "Nothing but Nets" charity.
"Charity is a big part of our company culture," says Alterra's CEO, David Royce. "We chose to rally our dance party event around the 'Nothing but Nets' campaign because we knew it would be a fun way to increase awareness."
Mission accomplished.
In all, roughly 2,000 college students attended the event and saw, first-hand, the charitable breadth of the endeavor. As a result, Royce reports that his company has already had several students contact Alterra, inquiring about how they can further get involved with "Nothing but Nets" organization.
To date, "Nothing but Nets" has already sent over 6.8 million bed nets to underdeveloped countries around the world, however, between the success of this charity dance party and the fact that Alterra has further pledged to dedicate a portion of its annual profits to the United Foundation organization, Alterra is certain that this will be a fruitful partnership that will serve people around the world, for this holiday and beyond.
###
Alterra provides residential and commercial pest control services to over 400 cities nationwide (in 13 major markets). Alterra Pest Control is accredited with the Better Business Bureau (BBB), and is a proud member of the EPA's Pesticide Environmental Stewardship program which provides admittance only to organizations which adhere to a higher standard of environmentally responsible pest control solutions.