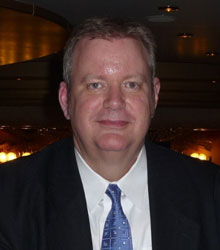 Eliminating much of the paperwork required of Social Security disability benefits applicants for those with the direst conditions is indeed a compassionate decision.
Austin, TX (PRWEB) December 14, 2012
Austin Social Security disability benefits attorney Don R. Cotton today expressed support for an expansion of the Social Security Administration's Compassionate Allowances program for SSD benefits, saying it removes obstacles from the benefits application process for more disabled people with the greatest immediate needs.
"Eliminating much of the paperwork required of Social Security disability benefits applicants for those with the direst conditions is indeed a compassionate decision," said Cotton, who practices with the Bob Richardson Law Firm in Austin and Waco, Texas.
"Fast-tracking these SSD benefit applications will also provide some relief for the Social Security system's backlog of benefits applications," the veteran attorney added. However, Cotton cautioned that the SSD application process remains complex even if an applicant has a condition that qualifies for a Compassionate Allowance.
The Social Security Administration (SSA) announced 35 additional conditions that qualify for Compassionate Allowances on December 6, bringing the total number of conditions in the expedited disability process to 200. Conditions on the list primarily include certain cancers, adult brain disorders and a number of rare disorders that affect children. The newly included diseases include adult non-Hodgkin lymphoma, malignant gastrointestinal stromal tumor and sinonasal cancer.
Compassionate Allowances are a way to quickly identify diseases and other medical conditions that, by definition, meet Social Security's standards for disability benefits, the SSA said in a news release. The program fast-tracks disability decisions to ensure that Americans with the most serious disabilities receive their benefit decisions within days, instead of months or years.
Many of the conditions that qualify for expedited SSD benefit applications are rare. All of them are so serious that people who suffer from them easily meet the government's definition of being disabled, Social Security Commissioner Michael J. Astrue told the Associated Press.
Astrue said in the news release that nearly 200,000 people have had their SSD benefits applications approved in two weeks or less through the Compassionate Allowances program since it began in October 2008.
The SSA says that about 3.2 million people have applied for disability benefits this year, up from 2.6 million in 2008, according to the AP.
Social Security Disability benefits programs require a variety of personal, occupational and medical records from applicants to determine whether they qualify for Social Security Disability Insurance (SSDI) or Supplemental Security Income (SSI) benefits.
Even though the Compassionate Allowance program can allow qualified applicants to start receiving those benefits sooner, Cotton cautioned that the application process remains tricky for people who are not used to red tape. He encouraged people with disabilities to seek the assistance of a qualified Social Security benefits lawyer who can help them navigate the bureaucratic process.
"Benefits applications are a complex burden that people who are ill or disabled don't need," Cotton said. "The assistance of an experienced Social Security Disability benefits lawyer can make this important process much easier for them.
"If you think you qualify for Social Security's Compassionate Allowance program or other SSD benefits, the Bob Richardson Law Firm can help you," he said. The firm assists Texas residents in the Austin and Waco areas with their applications for SSDI, SSI and other governmental benefits.
About The Bob Richardson Law Firm
The Bob Richardson Law Firm is a highly respected Texas personal injury and Social Security disability law firm. The firm is dedicated to providing skilled and professional legal services to clients in cases involving car accidents, motorcycle accidents, truck accidents, drunk driving accidents, construction accidents, workplace accidents and slip-and-fall accidents, as well as representation to those seeking benefits for Social Security Disability Insurance (SSDI) and Supplemental Security Income (SSI). The firm features offices in Austin and Waco and assists clients throughout Round Rock, Georgetown, Killeen, Temple, Cedar Park, Lakeway, Taylor, Belton and surrounding Texas communities. The firm's principal office is located at 812 San Antonio St., Suite 300, Austin, TX 78701 (local phone (512) 472-5100). To learn more about The Bob Richardson Law Firm, call (800) 880-5100 or use the firm's online form.