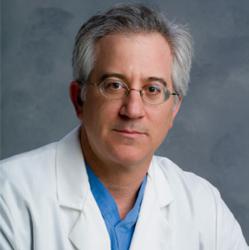 AUSTIN, TEXAS (PRWEB) April 25, 2013
Dr. Steven Zimmet, the vein specialist at Zimmet Vein and Dermatology, has been invited to become a faculty member for the newly formed PEM Physician Training Steering Committee of BTG International, Inc.
As a member of the seven-member committee, Dr. Zimmet will advise BTG International on physician training program content, materials and in-office support for the company's Polidocanol Endovenous Microfoam (PEM) treatment, a treatment for varicose veins currently under consideration for approval by the FDA.
"I look forward to helping BTG International train doctors in using this breakthrough treatment," Dr. Zimmet said. "Effective training can help make this treatment even more successful, and I'm thankful to be a part of that."
This isn't the first time the Austin vein specialist has provided support to organizations working to train physicians: Dr. Zimmet has given more than 70 presentations at dermatology, laser and vein conferences around the world and has served as faculty for nine major dermatology and phlebology associations. Earlier this year, Dr. Zimmet traveled to India to deliver a keynote presentation at the 2013 National Venous Interventional Summit in Goa.
To learn more about Dr. Zimmet's lectures and training, click here.
About Zimmet Vein and Dermatology
Dr. Steven Zimmet has been practicing in Austin, Texas for over thirty years. He is a sought-after cosmetic dermatologist and a world-renowned expert in vein care. Dr. Zimmet has been named by his peers as one of the Best Doctors in America 2011-2012 for dermatology/phlebology. Vein Magazine named Dr. Zimmet as one of the 25 most influential professionals in vein care worldwide. As the Founding President of the American Board of Phlebology, Past-President of the American College of Phlebology and Editor of the Phlebology Journal, Dr. Zimmet travels the world to share his expertise in vein treatment.
At Zimmet Vein & Dermatology, Dr. Zimmet also offers an array of aesthetic services, including Ultherapy, CoolSculpting, Liposonix, Pulsed Light Rejuvenation, EndyMed, Botox and fillers. Dr. Zimmet's mission is to help his patients achieve optimal results through clear information, thorough guidance and clinically advanced treatments. For an appointment, call (512) 402-6694.
###