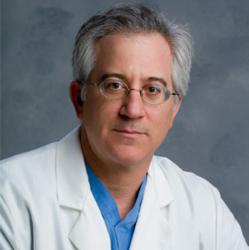 AUSTIN, TEXAS (PRWEB) May 13, 2013
Dr. Steven Zimmet, the Austin vein specialist at Zimmet Vein and Dermatology, has earned featured writer status on HealthTap.com, an online community that connects patients with health information and medical professionals.
This honor, which Dr. Zimmet earned by sharing his expertise with the HealthTap community, comes after HealthTap named him a Premier Medical Expert in the fields of phlebology and dermatology last summer.
"HealthTap allows me to help patients outside the office setting," Dr. Zimmet said. "When a patient has a question about their skin or veins, I'm available to give them a timely answer that can help them make important medical decisions."
Dr. Zimmet has racked up more than 1,500 "agrees" from other doctors who have read his answers, and more than 150 HealthTap members follow his account. HealthTap ranks him first nationally for skin aging questions, second nationally for questions about laser ablation, third for varicose veins and fourth for sclerotherapy.
To read more about Dr. Zimmet, click here.
About Zimmet Vein and Dermatology
Dr. Steven Zimmet has been practicing in Austin, Texas for over thirty years. He is a sought-after cosmetic dermatologist and a world-renowned expert in vein care. Dr. Zimmet has been named by his peers as one of the Best Doctors in America 2011-2012 for dermatology/phlebology. Vein Magazine named Dr. Zimmet as one of the 25 most influential professionals in vein care worldwide. As the Founding President of the American Board of Phlebology, Past-President of the American College of Phlebology and Editor of the Phlebology Journal, Dr. Zimmet travels the world to share his expertise in vein treatment.
At Zimmet Vein & Dermatology, Dr. Zimmet also offers an array of aesthetic services, including Ultherapy, CoolSculpting, Liposonix, Pulsed Light Rejuvenation, EndyMed, Botox and fillers. Dr. Zimmet's mission is to help his patients achieve optimal results through clear information, thorough guidance and clinically advanced treatments. For an appointment, call (512) 402-6694.
###