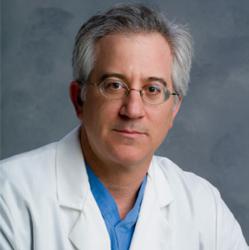 AUSTIN, TEXAS (PRWEB) May 16, 2013
Dr. Steven Zimmet of Zimmet Vein and Dermatology served as invited faculty at the 11th annual International Vein Congress in Miami earlier this month.
Dr. Zimmet gave presentations at two sessions, titled "Challenges Unique to Phlebologists" and "Phlebectomy or Sclerotherapy for Ropey Varicose Veins," and served as a panelist in two others, "Saphenous Ablation for C1 Disease Gone Amok (From Another Doc)" and "Endovenous Thermal Ablation: Phlebectomy and Spider Telangiectasia Treatment."
"Conferences like this one are especially valuable because they give us an opportunity to share experiences and approaches so we can learn from one another," Dr. Zimmet said. "By seeing the latest techniques and strategies at these conferences, we're able to become better healthcare providers."
The four-day conference aimed to give vein care professionals information on new techniques in phlebology and opportunities to meet other doctors in the field.
About Dr. Zimmet
Dr. Steven Zimmet has been practicing in Austin, Texas for more than 30 years. He is a sought-after cosmetic dermatologist and a world-renowned expert in vein care. Dr. Zimmet has been named by his peers as one of the Best Doctors in America 2011-2012 for dermatology/phlebology. Vein Magazine named Dr. Zimmet as one of the 25 most influential professionals in vein care worldwide. As the Founding President of the American Board of Phlebology, Past-President of the American College of Phlebology and Editor of the Phlebology Journal, Dr. Zimmet travels the world to share his expertise in vein treatment.
At Zimmet Vein & Dermatology, Dr. Zimmet also offers an array of aesthetic services, including Ultherapy, CoolSculpting, Liposonix, Pulsed Light Rejuvenation, EndyMed, Botox and fillers. Dr. Zimmet's mission is to help his patients achieve optimal results through clear information, thorough guidance and clinically advanced treatments. For an appointment, call (512) 402-6694.