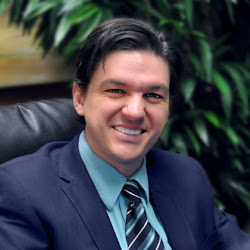 AUSTIN, TEXAS (PRWEB) December 03, 2012
Fahrenheit Marketing has created a $50,000 grant for Austin Web design services to be given away to a local nonprofit.
Area nonprofit organizations can apply for the grant on Fahrenheit Marketing's Web design grant page. Fahrenheit Marketing will be accepting applications through Jan. 31. Once the application period has ended, Fahrenheit Marketing will pick the winner based on applicant need, reach and focus of the applicant and how well the project aligns with the agency's culture.
The winner will work directly with the Fahrenheit Marketing team on any one-time project, from Web design to app development, enabling the non-profit to compete in a crowded space and give them an edge as they fight for their cause.
"We love giving back to our community," Fahrenheit Marketing CEO Ricardo Casas said. "It's only natural that our contribution should be in the form of a Web service, which we believe is the next frontier for philanthropy, and an organization's website is often the first impression people get of a nonprofit."
The application for the grant is simple. It asks for the organization's name, a contact person within the organization, an email address of that person and the address of the page on the charity's website where the nonprofit links to the Fahrenheit Marketing home page in order to prove the contact person actively controls the charity's website. Optimally, the page with the link to Fahrenheit Marketing would also include information on how the nonprofit would use $50,000 in Web design services.
About Fahrenheit Marketing
Fahrenheit Marketing is an Internet marketing firm in Austin, Texas. Since 2008, it has provided a full range of marketing capabilities from search engine optimization to call tracking and conversion management for a variety of clients. Its employees are passionate about digital marketing and constantly innovating in their fields.
###