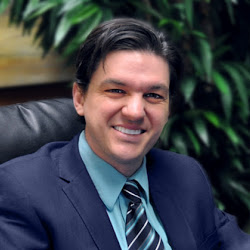 AUSTIN, TEXAS (PRWEB) December 27, 2012
Fahrenheit Marketing has released its call for submissions for its Austin Web design grant.
Applications for the Web design grant are available for nonprofit organizations in the Austin, Texas metropolitan area on the Fahrenheit Marketing website. The application period lasts until Jan. 31, 2013, and Fahrenheit Marketing will notify the winner of the grant in the first week of February.
The nonprofit to whom Fahrenheit Marketing awards the grant will then work directly with the designers, developers, writers and SEO specialists on the Fahrenheit Marketing team to create a new website, mobile application or any other one-time project.
In order to apply for the grant, nonprofit organizations must fill out a form on the Fahrenheit Marketing site that asks for the nonprofit's name, the name of a contact person within the organization, the email address of that person and the URL to the page where the organization links to Fahrenheit Marketing's home page for certification purposes. The link gives Fahrenheit Marketing a chance to read more about what the nonprofit would do with the Web design grant.
"This grant presents a wonderful opportunity for Austin-area nonprofit organizations," Fahrenheit Marketing CEO Ricardo Casas said. "The Internet gives charities a chance to speak to potential donors and volunteers in a way that has never before been possible, and a professionally designed website can help nonprofits communicate their message in a much more efficient way."
Fahrenheit Marketing is also offering free Web hosting to up to 500 Texas nonprofit organizations.
About Fahrenheit Marketing
Fahrenheit Marketing is an Internet marketing firm in Austin, Texas. Since 2008, it has provided a full range of marketing capabilities from search engine optimization to call tracking and conversion management for a variety of clients. Its employees are passionate about digital marketing and constantly innovating in their fields. The marketing firm believes in giving back to the community and is currently offering a $50,000 Web design grant to one Austin charity and free Web hosting to 500 Texas nonprofit organizations.
###