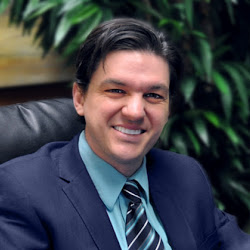 AUSTIN, TEXAS (PRWEB) January 22, 2013
The application period for Fahrenheit Marketing's $50,000 Austin Web design grant will end on Jan. 31.
The grant, open for applications from all nonprofit organizations in the Austin area, requires a simple submission, which can be found at: http://www.fahrenheitmarketing.com/fahrengrant/. The applicant needs to actively control the organization's website and prove this by placing a link to Fahrenheit Marketing's home page on the website. Fahrenheit Marketing suggests posting a blog post that explains what the nonprofit would do with the grant, though this is not required.
Fahrenheit Marketing will announce the winner during the first week of February. The winner will be chosen based on the applicant's need and the project's reach and focus. Once chosen, the winner will work with the Fahrenheit Marketing team on a one-time project of the winner's choosing, including website design or mobile application development.
"We expect this grant will help the lucky winner compete for donations and volunteers in the crowded nonprofit space," Fahrenheit Marketing CEO Ricardo Casas said. "Oftentimes, an organization's website is the first impression people get of that nonprofit, and we want to help the winner of our grant make an excellent first impression."
This isn't the only community giving effort from Fahrenheit Marketing this month: Fahrenheit Marketing is also offering to underwrite Web hosting for up to 500 Texas charities. Information about the FahrenHosting program can be found on the Fahrenheit Marketing website.
About Fahrenheit Marketing
Fahrenheit Marketing is an Internet marketing firm in Austin, Texas. Since 2008, it has provided a full range of marketing capabilities from search engine optimization to call tracking and conversion management for a variety of clients. Its employees are passionate about digital marketing and constantly innovating in their fields.
###