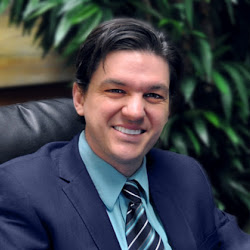 AUSTIN, TEXAS (PRWEB) January 30, 2013
The application period for Fahrenheit Marketing's FahrenHosting program, through which Fahrenheit Marketing will underwrite Web hosting for up to 500 Texas nonprofits, will close on Jan. 31.
The Austin Web design firm will pay for Web hosting for up to 500 Texas nonprofit organizations, provided that the organization has a functioning website, serves Texas and is a registered 501(c)(3).
To apply for the FahrenHosting program, representatives from qualified nonprofit organizations should fill out the form at http://www.fahrenheitmarketing.com/fahren-hosting/ before the Jan. 31 deadline.
"So many charities in Texas are still feeling the effects of the recession," Fahrenheit Marketing CEO Ricardo Casas said. "We hope that this program will be able to make a small difference for those nonprofits and allow them to continue to fight for their cause. It's our goal to make keeping a website a little easier for nonprofit organizations in our state."
If the FahrenHosting program receives more than 500 applications before the deadline, Fahrenheit Marketing will determine which nonprofits receive free Web hosting based on the nonprofit's need. Instead of requiring nonprofits to switch hosting services, Fahrenheit Marketing will pay for the winning sites' hosting through whichever service the organization currently uses.
About Fahrenheit Marketing
Fahrenheit Marketing is an Internet marketing firm in Austin, Texas. Since 2008, it has provided a full range of marketing capabilities from search engine optimization to call tracking and conversion management for a variety of clients. Its employees are passionate about digital marketing and constantly innovating in their fields. The marketing firm believes in giving back to the community and is currently offering a $50,000 Web design grant to one Austin charity and free Web hosting to 500 Texas nonprofit organizations.
###