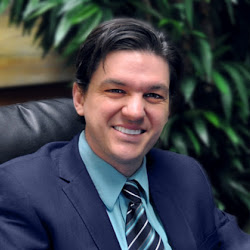 AUSTIN, TEXAS (PRWEB) June 24, 2013
Fahrenheit Marketing has partnered with Estância Churrascaria to provide marketing services to the Austin steakhouse.
As part of the partnership, Fahrenheit Marketing will provide Estância Churrascaria with Web development services, search engine optimization, social media marketing, email marketing, content development and more.
Earlier this year, Fahrenheit Marketing designed a new website for Estância Churrascaria. The site features photos of the 14 different meats that the restaurant offers, information about reservations and group dining and an informative blog to help visitors better understand the Brazilian steakhouse experience.
Patrons can also book reservations on the website through OpenTable. Additionally, the new site also features a responsive design, so that on-the-go visitors can view the website on their smartphones or tablets. Responsive design enables the website to reformat itself to look best on the particular screen the visitor is using to view it.
"Responsive Web design is now vital to almost every business, but it's especially important for restaurants like Estância Churrascaria," Fahrenheit Marketing CEO Ricardo Casas said. "With this responsive website, Estância Churrascaria's customers will be able to have a seamless online experience, whether they're looking for a restaurant at home on their laptop or around town using their phone."
To read more about how responsive Web design benefits all businesses, visit Fahrenheit Marketing's responsive Web design page.
About Fahrenheit Marketing
Fahrenheit Marketing is an Internet marketing firm in Austin, Texas. Founded in 2008 by Ricardo Casas, the Web design firm has provided a full range of marketing capabilities from content-based search engine optimization and Web development to call tracking and conversion management for a variety of clients. Its employees are passionate about digital marketing and constantly innovating in their fields.