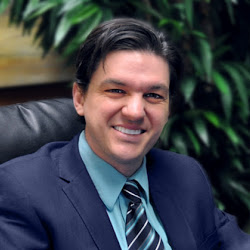 AUSTIN, TEXAS (PRWEB) June 25, 2013
Fahrenheit Marketing has signed Caden Roofing, an Austin roofing company, as one of its newest clients.
Fahrenheit Marketing will provide Caden Roofing with Internet marketing services, including Web design and development, search engine optimization, brand development, content development and more.
Additionally, Fahrenheit Marketing redesigned the Caden Roofing website. The new website is responsive, allowing visitors to have a seamless experience regardless of what device they're using to view the site.
The site also features new content to help visitors better understand the roofing options offered by Caden Roofing, which include inspections, repairs, roof coatings, replacements and maintenance plans for homes and businesses in Austin, Temple, Round Rock, San Marcos and the surrounding areas.
"Caden Roofing is a great company to work with," Fahrenheit Marketing CEO Ricardo Casas said. "They've been a real partner in the Web redesign process, helping us to understand what makes their company stand out among other roofing companies in the area. We're proud to be able to work with a company that puts its employees and customers first."
Caden Roofing is one of a number of recent clients Fahrenheit Marketing has helped build an online presence. Through an integrated approach that focuses on earning conversions for its clients, Fahrenheit Marketing has built a name for itself as one of Austin's top-tier marketing agencies.
About Fahrenheit Marketing
Fahrenheit Marketing is an Internet marketing firm in Austin, Texas. Founded in 2008 by Ricardo Casas, the Web design firm has provided a full range of marketing capabilities from content-based search engine optimization and Web development to call tracking and conversion management for a variety of clients. Its employees are passionate about digital marketing and constantly innovating in their fields.
###