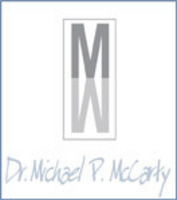 It is a great honor to again receive such a vote of confidence from my peers
Austin, TX (PRWEB) December 8, 2009
Continuing his record of excellence, Austin Dentist Dr. Michael McCarty of Austin Smiles was recently nominated for the title of "Texas Monthly Super Dentist" for the fourth year in a row. The 2009 nomination will be featured in the December edition of Texas Monthly.
Austin Smiles is a premier cosmetic dentistry clinic in the northwest side of Austin offering a spa-like environment to its clients. Sedation dentistry is available to all clients making the experience of getting a beautiful smile virtually pain-free. Procedures such as veneers, implants, same-day crowns with "Cerec" and Invisalign are some of the most sought after services but a good amount of teeth whitening, bonding, tooth-colored fillings and such procedures are also very common at Austin Smiles.
"It is a great honor to again receive such a vote of confidence from my peers," says Dr. McCarty, a specialist in cosmetic dentistry as well as a general practitioner in Austin, Texas.
Dr. McCarty is one of the pioneers in advanced dental cosmetic procedures in central Texas. Austin Smiles, the clinic owned by Dr. McCarty adopted a "client centered experience" philosophy that was implemented early on and it has paid off handsomely.
"The credibility that Austin Smiles has harnessed in central Texas in the last 30 years is remarkable. Clients as well as other professionals have agreed that Dr. McCarty and his staff do indeed offer not only outstanding results but a great overall experience as well. Our job in public relations and marketing is made easy when our client has such outstanding perception in the market" explains Ricardo Casas, CEO of Fahrenheit Marketing.
The research and selection process to nominate exceptional professionals in various fields of dentistry was lead by Key Professional Media. Key Professional Media performs the polling, research and selection for Super Dentists in a process designed to identify dental professionals who have attained a high degree of peer recognition and professional achievement. Dr. McCarty Super Dentists names a selective listing of outstanding dentists, representing the consumer-oriented dental specialties.
The rigorous qualification process includes a survey of thousands of dentists with the question, "If you needed dental care, which dentist would you choose?" The nominees are then grouped into eight different specialties and peer-reviewed by a Blue-Ribbon panel, comprised of the nominees who scored the highest in each category. Each blue ribbon panelist reviews and scores the nominees within their specialty.
The research process includes interviews and correspondence with dental professionals to identify the best dentists in each specialty category, as well as conducting independent research based on peer recognition and professional achievement.
The final selection is based on all the facets of the survey, blue ribbon panels, independent research and the screening process, and is published in a special section in the December issue of Texas Monthly Magazine.
Dr. McCarty has long been viewed as a leader in the cosmetic and general dentistry field, always staying on the cutting edge of technology and maintaining a state-of-the-art facility. "We pride ourselves on providing the best possible service to all of our clients," explains Dr. McCarty. "We only use the best technology available to achieve the finest results."
More information about Dr. Michael McCarty is available at http://www.AustinSmiles.com.
###