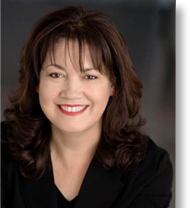 Austin, TX (PRWEB) November 30, 2012
Austin-based agency Escobar Insurance has introduced client rewards for new customer referrals, offering a $10 gift card as a bonus. Owner Amanda Escobar has taken this initiative to encourage existing clients to share their positive experiences as Escobar Insurance customers with friends and family members.
According to Escobar, "I see my clients as family. That's the beauty of running a local insurance agency that is deeply involved in the community. So far, I've had a number of clients refer our agency to their friends and family, and I want to provide them with a reward for their loyalty."
Escobar maintains her commitment to her clients by now offering a $10 gift card for all new customer referrals to the Austin insurance agency. Escobar Insurance sustains their long-term customer loyalty by offering a wide range of services, which include auto insurance, ATV insurance, boat insurance, RV insurance, motorcycle insurance, life insurance, homeowner's insurance, and more.
Escobar views her insurance agency as a staple in the Austin community. She adds, "I recognize that a lot of insurance companies can't provide their customers with this type of incentive because of their vast customer base. On the contrary, Escobar Insurance is a community agency that pays personal attention to their clients, offering specials and discounts along with regular insurance service."
Existing customers can refer new clients to take advantage of the $10 gift card bonus when a new customer signs up for service. Interested customers looking for reliable and affordable insurance can request a quote through the official website at http://www.escobaragency.com or call 512-651-3525 from Monday through Friday, 8:30 AM-5:30 PM, and Saturday, 10 AM-2 PM.
Escobar Insurance focuses primarily on maintaining friendly client relationships and hopes to share their services with the local community. For further information, new and existing clients can contact Escobar Insurance directly through the website or via telephone.