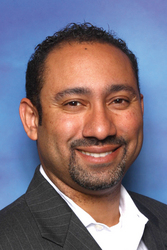 Our mission is to transform the real estate industry
Austin, TX (PRWEB) October 29, 2009
In an economic climate where the real estate industry is struggling, Austin-based Goldwasser Real Estate has grown to more than 60 agents in less than a year (up 250% in a year) with an average quarterly sales growth of 30 percent. September was the company's strongest month yet, with closed sales up 45% from a year ago.
Goldwasser Real Estate's success is a bright spot in a real estate market that has seen many challenges in the past two years.
Just one year after its launch, Goldwasser Real Estate is already among the top real estate brokerages in Austin, having completed 380 transactions through September 30. Though the start-up brokerage is home to only 60 of the city's more than 8,000 Realtors, it captured more than $88 million in sales from January through September.
Founder Chad Goldwasser attributes the company's strong performance to an emphasis on customer service and the implementation of strong systems not found in the real estate industry.
"Our mission is to transform the real estate industry," Goldwasser said. "We are providing revolutionary value and innovation for both buyers and sellers of residential real estate, and that sets us apart."
Goldwasser Real Estate's listings are selling nearly one month faster than the overall Austin average for properties listed since January 1, according to data from the Austin Board of Realtors Multiple Listing Service (MLS). The firm's listings sell on average in just 48 days, compared to 76 days for all listings in the Austin market.
Goldwasser formed his own independent brokerage in November 2008, breaking away from Keller Williams Realty, where he led the number one sales team in the entire Keller Williams System.
"We started our own brokerage because we realize that the real estate business is overdue for a change," Goldwasser said. "We are creating a customer-centric era in real estate, and the trends show that the traditional agent, who is operating alone or with very little help from their broker, is not going to be able to keep up with the growing demands of customers, especially in a tough market. We are leading this movement, and I believe our recent success shows that our approach is resonating with the Austin market."
As part of the company's aggressive growth plan, Chad Goldwasser recently promoted Chief Financial Officer Greg Cooper to the role of Chief Executive Officer. The move allows Goldwasser to focus his time and energy on promoting the company as it opens additional offices not only throughout Texas, but nationwide during the coming years. A noted sales trainer and motivational speaker, Goldwasser will embark on a speaking tour in November, billed as the High Voltage Sales Tour, with Austin business coach Scott Carley.
"Greg is a natural leader, and has charted our growth plan," Goldwasser said. "He brings a strong business background to an industry that is in dire need of change."
Cooper joined Goldwasser Real Estate as an agent in 2005, and became a partner in the company in 2007. Since then, he has served as the company's Vice President of Sales and Chief Financial Officer. Prior to Goldwasser Real Estate, Cooper co-founded the Austin Java Company restaurant chain. As a managing director, he was instrumental in the company's growth to four locations and more than $5 million in sales in less than three years.
"This is an exciting time for Goldwasser Real Estate" said Cooper. "We are focused on our mission, and my job is to ensure we continue to build a great real estate company that changes the real estate industry."
Goldwasser Real Estate is growing and continuing to selectively hire agents at a time when many businesses are suffering.
"We're looking for the most elite agents in the business to carry our message throughout Austin, and ultimately, nationwide," Cooper said. "Our unique approach to real estate and growth momentum is attracting the best agents."
As evidence, Cooper notes that Goldwasser Real Estate recently brought in top Austin real estate agent Sandy Kerr, who was most recently associated with Keller Williams Realty.
The firm says it intends to hire and train 8 to 10 agents per month.
About Goldwasser Real Estate
Goldwasser Real Estate, LLC is a full-service, residential real estate company providing world-class experience and quality service to clients, agents and associates. The company's mission is to be the world leader in providing revolutionary value and innovation to the buyers and sellers of residential real estate. Founder Chad Goldwasser has been in the real estate business since 1998 and grew his company into the number one residential real estate team in Austin for 2006, 2007, and 2008 (as ranked by the Austin Business Journal), as well as the number one sales team in the Keller Williams Realty International system for units sold in 2007. The company formed its own independent brokerage, Goldwasser Real Estate, in November 2008. For more information, please visit http://www.goldwasserrealestate.com.
###