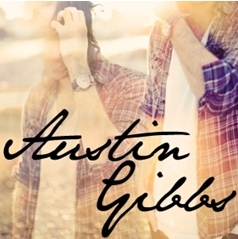 I felt like giving it a name didn't matter
Phoenix, AZ (Vocus) April 30, 2009
Many of today's brightest artists got their start by performing bars, coffee shops and street corners around the country, some of whom include John Mayer, Jason Mraz and Rob Thomas.
While he's just two years deep into his already blossoming music career, 22-year-old Austin Gibbs has the talent and the potential to become one of the most promising singer/songwriters of the next generation.
The Mesa, Arizona native just teamed up with 101 Distribution to exclusively release his debut offering, a five-track collection simply entitled "EP."
"I felt like giving it a name didn't matter," he admits. "I am just trying to get the songs out there, but maybe I should have named it 'Extended Play.' That would have been funny."
Humor aside, it's crystal clear that Gibbs is having the time of his love on each of the five tracks and it's even clearer that this radio-friendly collection could be played for an extended period of time without becoming boring or dull. Songs like "The Actress" are rich in melody and message, and could rest comfortably in the mainstream. While jams like "Cut Me Off" have the ability to pierce through the soul, there's others like the adoring "February" that could bring a couple together.
In August 2007, Gibbs began writing songs on his acoustic guitar and performed it on the open mic circuit at coffee shops throughout Mesa. Soon thereafter, he formed ''Austin Gibbs & The States'' with his friends and entered several music contests, eventually winning a slot on the Tempe Music Fest. He also spent the past summer touring as a guitarist for Chico, California based rockers Brighten before heading to the studio this past January to record the monumental "EP."
Austin Gibbs has shared his adventures through the music, and now, he is hoping people can tell him something in return. "I already wrote these songs for me and took away what I wanted, but the most exciting thing in music is to find out what the songs you wrote mean to people because they always apply to different things to different people," he explains. ''I love hearing those stories!''
To tell Austin your story, or to get another one out of him, contact him at Agibbs1986(at)yahoo.com. For any additional information or to purchase "EP" by Austin Gibbs, visit http://www.101d.com .
About 101 Distribution:
101 Distribution (Phoenix, Arizona) began shipping music and video titles to independent and commercial retail stores in November of 2001. Today, 101 Distribution manages the digital, mobile, retail and mail order sales for more than 2,000 touring artists and record labels worldwide. The company operates as the only distributor that offers artists a 100% payout for all net sales royalties in exchange for a flat monthly fee. 101 Distribution catalog titles can be found in 5,500 retail stores throughout the US, Canada and 8 major foreign territories as well as dozens of legal download and subscription sites.
101 Distribution
2375 East Camelback Road, 5th Floor
Phoenix, AZ 85016
http://www.101d.com
602-357-3288
info(at)101d.com
"We Are Music Distribution."
###