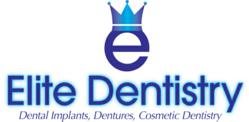 Elite Dentistry offers top notch dental implants at the lowest price in Texas - $895 for the implant!
Austin, TX (PRWEB) November 29, 2012
The leading Austin dentist, Elite Dentistry, is now offering dental implants at the lowest prices in Texas. The implant cost is only $895 and the implant dentist, Dr. Kaar, is a member of the International Congress of Oral Implantologists. The combination of quality service and unbeatable price make Elite Dentistry the premier practice in Texas for dental implants. Call (512) 524-6131 for scheduling.
The newest technology with dental implants provides a replacement tooth that both looks and feels natural. The ability to properly chew is restored, while the aesthetics of the tooth fit in beautifully with the rest of one's teeth. Along with providing dental implants Austin trusts, Dr. Kaar also provides general and cosmetic dentistry services such as veneers, bridges, teeth whitening, regular cleanings and more.
For patients who have significant dental anxiety, Elite Dentistry also provides sedation dentistry, which provides a worry-free experience. Dental sedation is great for procedures that need work performed on both sides of the mouth, or ones that are longer than usual.
Along with the $895 dental implant price, Elite Dentistry also offers additional new patient specials. These include $100 off new patient visits and $125 off of Zoom! teeth whitening. Zoom! is a revolutionary teeth whitening procedure that brightens eight to ten shades in just one visit of one hour.
To take advantage of the lowest dental implant price in Texas or one of the other specials, call (512) 524-6131.