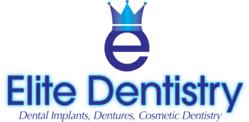 Elite Dentistry is now offering $100 off initial visits and dental implants for only $895.
Austin, TX (PRWEB) February 07, 2013
Elite Dentistry, a premier dental practice in Austin TX, is now offering dental implants for only $895. The practice has a Board Certified dentist who is extremely well trained in implants along with cosmetic and general dentistry along with dentures. For those interested, call (512) 524-6131.
Elite Dentistry also provides a 100% Satisfaction Promise, as they truly want patients happy with the work performed. Dr. Darian Kaar, the Austin dentist at Elite, has been in practice for over a decade. He is an expert in dental implants along with many aspects of cosmetic dentistry including veneers, bonding, crowns, bridges and dentures.
Along with the dental implant special cash pricing, Elite Dentistry is also offering $100 off initial visits and $125 off of Zoom! teeth whitening. Zoom! brightens teeth up to eight shades in only one setting of just one hour.
Modern dental implants not only look like one's native teeth, they also are durable and function well. With the $895 implant price, Elite Dentistry has the lowest prices in the state. When couple with the quality of work, the deal is incredible. Elite sees patients from all over the state as a result.
For those in need of more information and scheduling for dental implants Austin trusts, call (512) 524-6131.