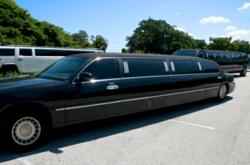 Austin, Texas (PRWEB) November 21, 2012
AustinLimo.org just released their first ever top 5 must to do's while in Austin. The list has some of the best activities that are great for the entire family.
Check out the complete list at http://austinlimo.org/top-5-to-do-austin.html
The list begins with Lake Austin where you can go boating, canoeing, or kayaking in one of the country's most beautiful, clear waters. The main factor behind this is there's a course you can take that flows right into downtown Austin.
Next on the list included the Bob Bullock Texas State History museum which happens to be one of the largest attractions to the state of Texas educating visitors on the complete story and history of Texas. It's a real must see.
The full list featured by AustinLimo.org includes some other popular features prominent to Austin and its rich history along with plenty of things for the entire family which include the following-
1. Lake Austin
2. Bob Bullock Texas State History Museum
3. The Austin Bats
4. Zilker Metropolitan Park
5. College Football game on a Saturday afternoon
This list is just a fraction of the many to-dos while in Austin but represents the very best for education or if you're looking for just a getaway for the family.
Anthony Martin, owner of Austin Limo Pros explains, "The list was fun and a great way for us to highlight some of our favorite things that Austin has to offer for tourist. We love it here and plan on doing more of these list in the near future to outlines more of Austin's activities that many others may have never heard of. It's a great city and I wouldn't live anywhere else."
AustinLimo.org is the official site for Austin Limo Pros and they plan to continue with more of their top 5's in the near future.
See more at http://austinlimo.org