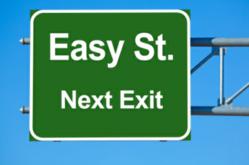 Austin Tenant Advisors is using the internet to help make leasing Austin office space easier for companies.
Austin, TX (PRWEB) April 05, 2012
To continue making the process of finding and leasing Austin office space easy and stress free for business rental users, Austin Tenant Advisors has launched its new website. With more and more companies being overwhelmed with all the outdated office listings on the internet, and challenged to find and lease office space in Austin there is a huge demand for commercial real estate advisors who can use the internet to educate business owners and companies throughout their office leasing process.
The website provides a very user-friendly experience, making it easy for even the most technologically-challenged business rental space user to gather the information that they need to find office space for rent. Business owners who are unfamiliar with the commercial leasing process and all that it entails can visit the learning center on the site where they will be exposed to all the basics, including how to understand commercial lease rates, calculators that will help determine how many square feet of office space a company needs, and how to calculate a mortgage or monthly rental rate. Requesting help is simple; their phone number is listed at the top of every page, and request forms for locating Austin office space can be filled out directly on the site.
Austin Tenant Advisors takes an active interest in helping companies sift through 100's of listings of commercial property for lease in Austin to select the perfect one suited for their particular business rental space needs. They help Austin business owners with setting up property tours, negotiating with listing agents and landlords, and locate hard-to-find market information on business properties that landlords rarely dole out to the public. This information gives business owners much more insight into the business rental space market, makes their task of making office lease decisions much easier, and takes the pain out of the time consuming process.
The services offered by Austin Tenant Advisors are completely free. Following the signing of the lease, they receive a portion of the listing agent's commission. This means that small business owners do not have to worry about cutting into their bottom line when they are looking for new space or to expand. In the present economy, every bit of money that a business can save is quite precious. Business rental space can sometimes be a huge expense, and Austin Tenant Advisors wants to ensure that local businesses save as much as they possibly can.
About Austin Tenant Advisors: Austin Tenant Advisors is an Austin commercial real estate company that specializes in tenant representation, helping business owners and companies find the best Austin office space locations while getting the lowest lease rates and best terms possible. For more information about the company or its services visit their website http://www.austintenantadvisors.com.