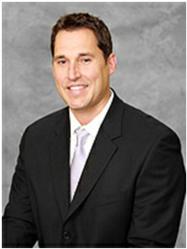 As a result of my 15 years of experience with chiropractic and therapy patients, I have found the top 5 causes of sciatica.
Austin, TX (PRWEB) December 12, 2012
Dr. Jeffery Fluitt of Austin Preferred Spine & Sports Rehab shares his knowledge of why sciatica causes levels of discomfort that can range from a dull annoying ache to a severe pain.
"It is often a cumulative progression where pain intensifies over time and typically occurs in my adult patients in their mid-late 50s, but can also effect patients as young as early 20s. As a result of my 15 years of experience with chiropractic and therapy patients, I have found The Top 5 Causes of Sciatica," says Dr. Fluitt.
Here are the Top 5 Causes of Sciatica as Dr. Fluitt defines them:
Lumbar herniated disc: sometimes called a slipped disc, ruptured disc, bulging disc or "pinched nerve," this is a condition where a disc has slipped or leaked out of the soft inner core and through the fibrous outer core causing irritation to the nerve root at that level.
Lumbar Spinal Stenosis: caused by the natural narrowing of the spinal canal during aging and more common in people over age 60; spinal stenosis occurs from a combination of enlarged facet joints, bony tissue overgrowth and/or a bulging disc putting pressure on nerve roots exiting the spine.
Degenerative Disc disease: brought on naturally by the aging process, degenerative disc disease is a condition where a weakened disc creates excessive micro-motion at the spine, irritating the area and nerve roots.
Isthmic Spondylothisthesis: is when one vertebrae receives a stress fracture and slips onto another vertebrae, a nerve can get pinched as it exits the spine, creating sciatic pain.
Piriformis Syndrome: the piriformis muscle in the rear can irritate or pinch the sciatic nerve running beneath it, causing a sciatica-type of pain in the leg.
"In my Austin practice, I have seen several other causes of sciatica-type pain, including: pregnancy, weight gain, scar tissue compressing the nerve root, muscle strain, lack of physical activity, a spinal tumor, low-back infection, and even patients that wear high heal shoes excessively," says Dr. Fluitt.
Dr. Fluitt recommends a full evaluation be completed by a licensed Chiropractor or Physical Therapist to locate the source of the problem but recommends patients to visit his website for Home Exercises for Sciatica Relief.